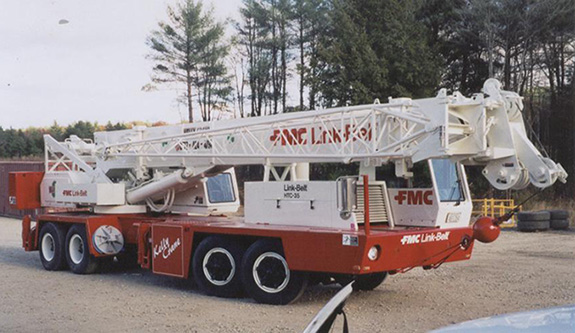 In addition to sandblasting and electrostatically painting your equipment, ARC Electrostatic Painting can also provide you with critical mechanical maintenance in New Hampshire, to ensure your machinery is always running appropriately.
We have a depth of experience in working with a breadth of heavy machinery and have come to know these mechanical marvels inside and out. From backhoes to skid loaders, dump trucks to cherry-pickers, we've painted them all! And, if your equipment isn't functioning as it should be, to the fullest of its potential, you can also count on us to put it back into working order through comprehensive mechanical maintenance service in New Hampshire.
We don't just put a bandage on the problem when it comes to mechanical services, Instead, we get right down to the source of the issue to remedy it entirely. We know that temporary fixes only mask the problem, which is why our trained experts get to the root of things to provide encompassing support.
From mechanical malfunctions to component failures and beyond, our facilities are equipped to handle the needs of your equipment, no matter the nature. Moreover, we staff expert professionals who understand the utmost mechanical function and operation of your equipment, to ensure we're taking the right approach to servicing it.
For more information about our capabilities when it comes to mechanical maintenance service in New Hampshire or to speak with one of our experts about your specific piece of equipment and the needs it might have, give us a call today at 603-483-8681. We're happy to consult with you at length, to provide solutions you can count on.