ARC Electrostatic Painting
Since 1950, ARC Electrostatic Painting has worked tirelessly with the Auburn community and its surrounding areas to make the old look like new again, and with a splash of color to boot! We specialize in electrostatic painting, sandblasting and mechanical maintenance for commercial and industrial clients alike.
Expert Electrostatic Painting in New Hampshire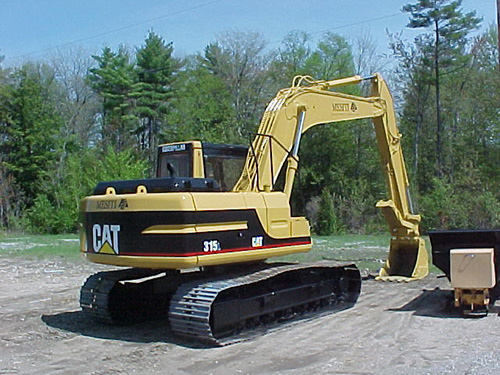 When a traditional coat of paint just won't give you the finished quality you need on your machinery, it's time to consider speaking with electrostatic painters in New Hampshire about finishing your investment to a durable, beautiful aesthetic. At ARC Electrostatic Painting, we take pride in helping our customers get the best finish possible on their machinery—complete with looks, durability and resilience! Our electrostatic painting method is the most durable finishing solution out there, designed to efficiently refinish any metal to give it a clear look that lasts. And, when you choose our experts for electrostatic painting in New Hampshire, you can be certain of a job done to perfection!
More than just an electrostatic machine painter in New Hampshire, we're your complete finishing solution for machinery. We give you the full gamut of services, from sandblasting to painting and even on to mechanical maintenance, to ensure your machinery looks and feels like new when you get it back. We've worked with equipment of all types in our 60 years in business, and we specialize in custom finishes and color-matching. With numerous satisfied clients and visual proof of our excellence always on hand, you can put your trust in us for the most beautiful, thorough electrostatic paint job around.
We have a 20,000 square foot facility to accommodate any size or class of machinery!
We've been in business since 1950, with more than six decades of professional experience.
We offer free estimates and quotes on all projects.
We sandblast and paint to your exact specifications, for a quality finish.
There's no equipment we can't paint!
Get a Quote on Painting!
Need new life breathed into your machinery? Let ARC Electrostatic Painting provide you with a free quote on painting services today!
Areas Served
We provide the best in steel structural painting and electro painting to all out clients and friendly neighbors in:
Auburn, NH
Manchester, NH
Concord, NH
Laconia, NH
Keene, NH
Maine
Portsmouth, NH
Dover, NH
Conway, NH
Burlington, NH
Montpelier, NH
Vermont
Rockingham County, NH
Strafford, NH
Merrimack, NH
Hillsborough, NH
Nashua, NH
Massachusetts